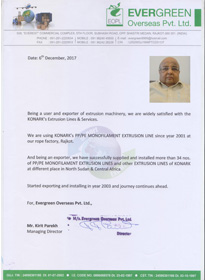 EverGreen Overseas Pvt. Ltd.
Being a user and exporter of machinery, We are widely satisfied with the KONARK's Extrusion Lines & Services.
We are using KONARK's PP/PE MONOFILAMENT EXTRUSION LINE since Year 2001 at our rope factory, Rajkot.
And being an exporter, we have successfully supplied and installed more than 34 nos. of PP/PE MONOFILAMENT EXTRUSION LINES and other EXTRUSION LINES of KONARK at different place in North Sudan & Central Africa.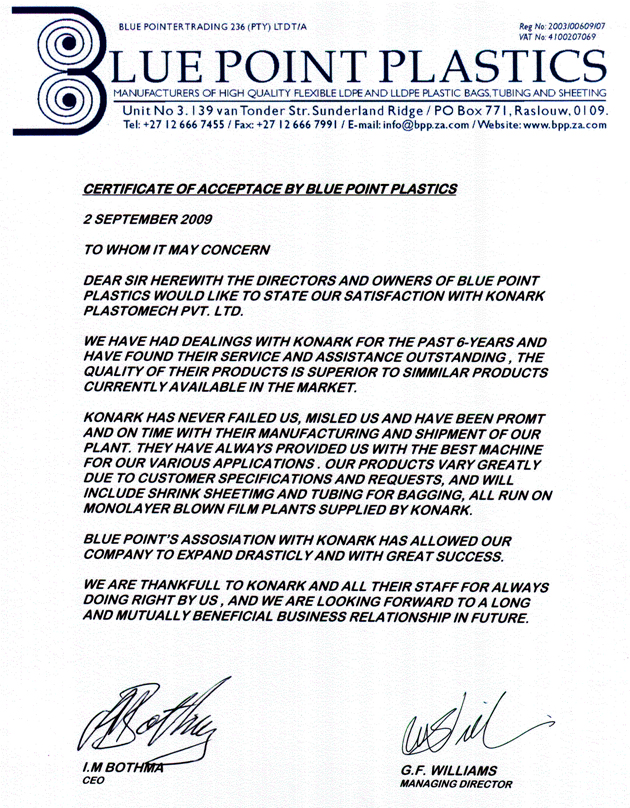 Blue Point Plastics
Dear sir herewith the directors and owners of blue point plastics would like to state our satisfaction with konark plastomech pvt. Ltd.
We have had dealings with konark for the past 6- years and have found their service and assistance outstanding, the quality of their products is superior to simmilar products currently available in the market.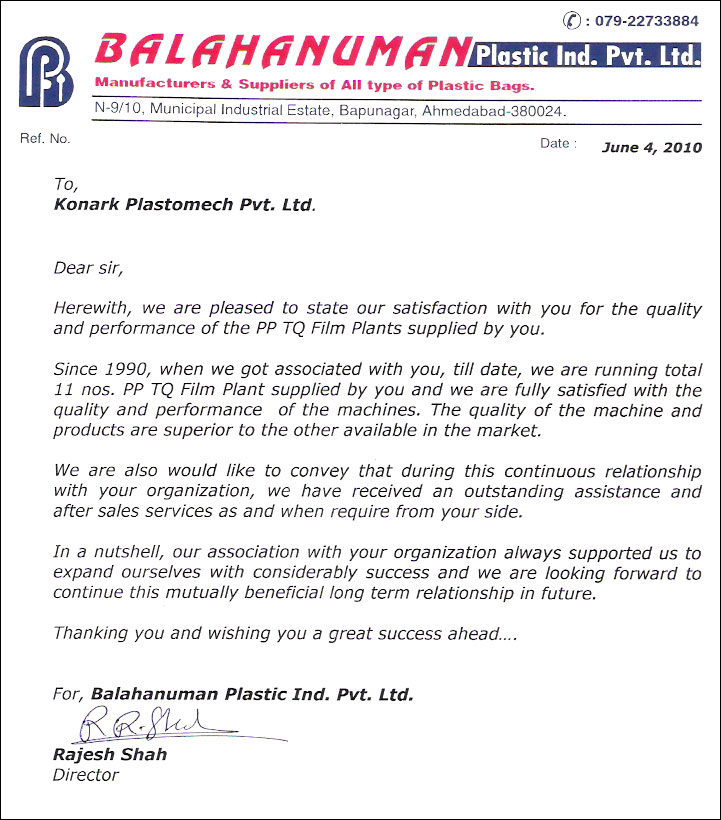 Balahanuman Plastic Ind. Pvt. Ltd.
Herewith, we are pleased to state our satisfaction with you for the quality and performance of the PP TQ Film Plants supplied by you.
Since 1990, when we got associated with you, till date, we are running total 11 nos. PP TQ Film Plant supplied by you and we are fully satisfied with the quality and performance of the machines. The quality of the machine and products are superior to the other avilable in the market.